THE STORY OF 10449, "THE GATEGUARD"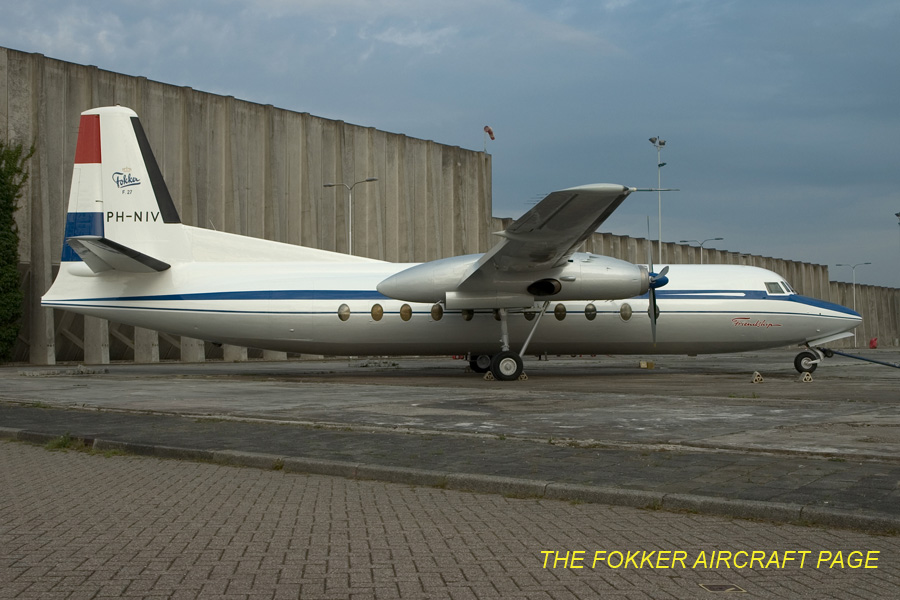 MSN 10449 ended her operational life with Farnair as HA-FAD and was stored at Cotswold UK with 2 of her sisterships. Her final appearance will be as a gate guard at the former Fokker factory at Schiphol-East, painted in the colours of prototype PH-NIV.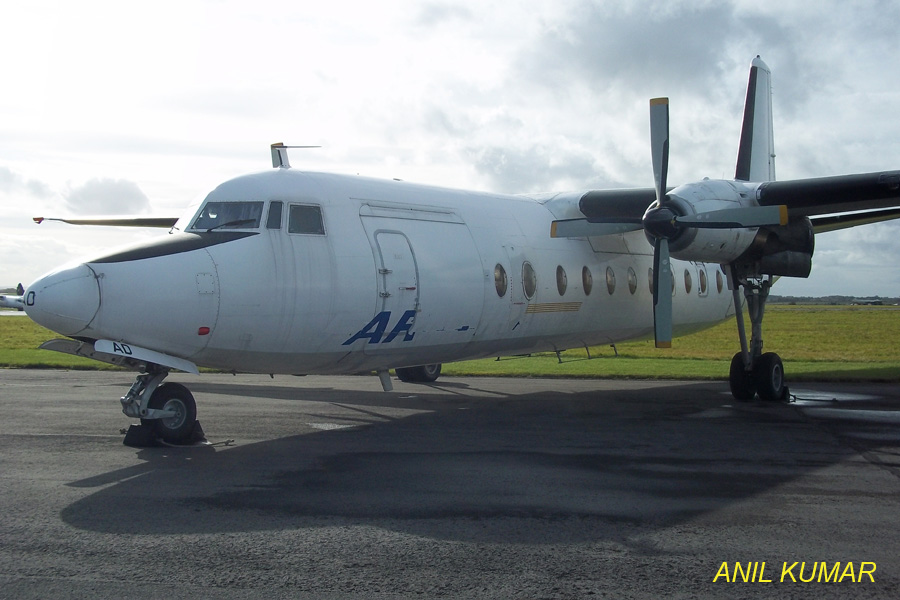 With the help of sponsors she was aquired and prepared for a ferry flight to Schiphol Airport in The Netherlands. Registered as N19XE she arrived at Schiphol Airport, The Netherlands.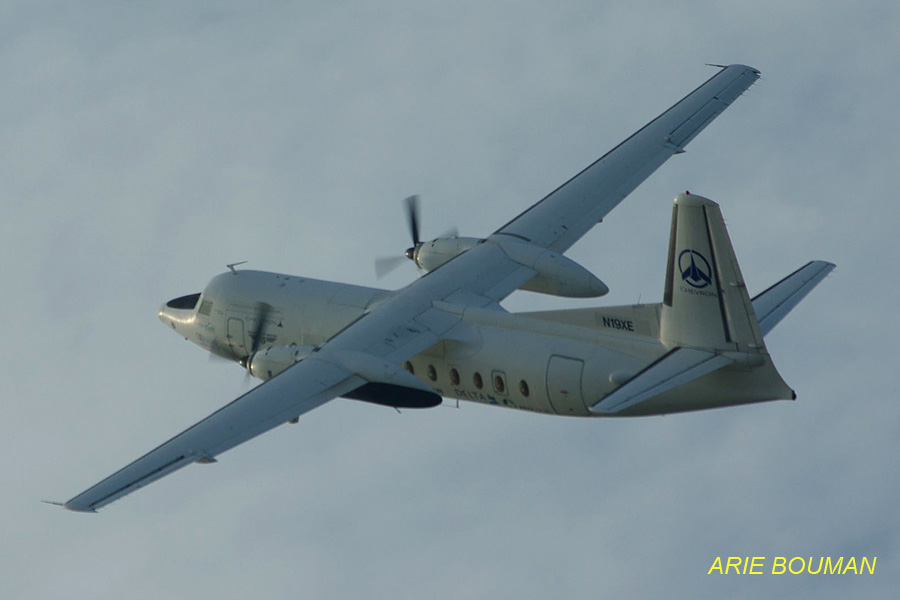 N19XE.
MSN 10449 ARRIVING AT SCHIPHOL-EAST
MSN 10449 PILOTS AND THE COCKPIT
KLM Engineering and Maintenance gave the aircraft the looks of PH-NIV, the prototype of the F27.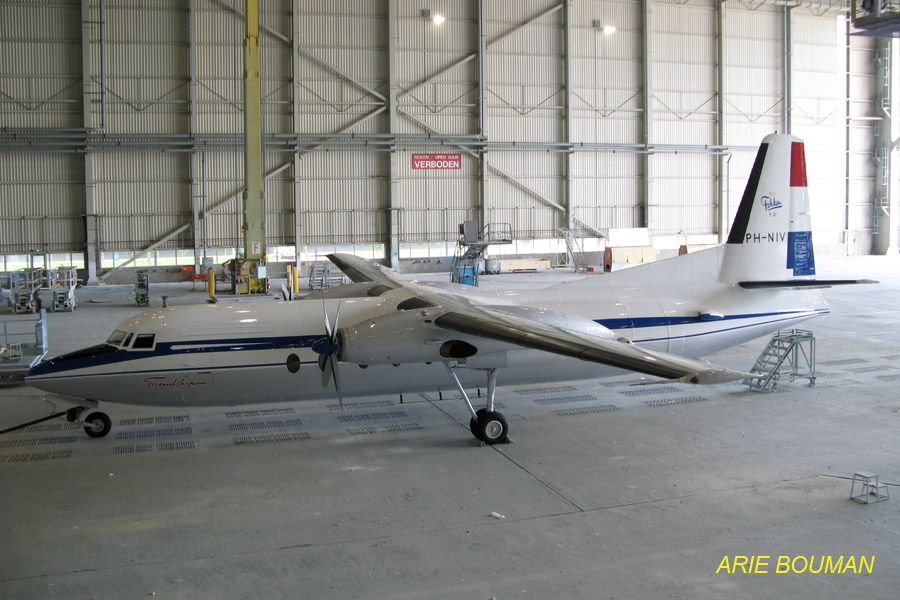 On a flatbedtruck she moved to her final position at the former Fokker factory.
Since March 2013 PH-NIV is positioned in a pond at the entrance of the Fokker Logistics Park. 52.288592N, 4.784068E is the location on the Fokkerweg in Oude Meer, The Netherlands.