BITS AND PIECES PICTURES.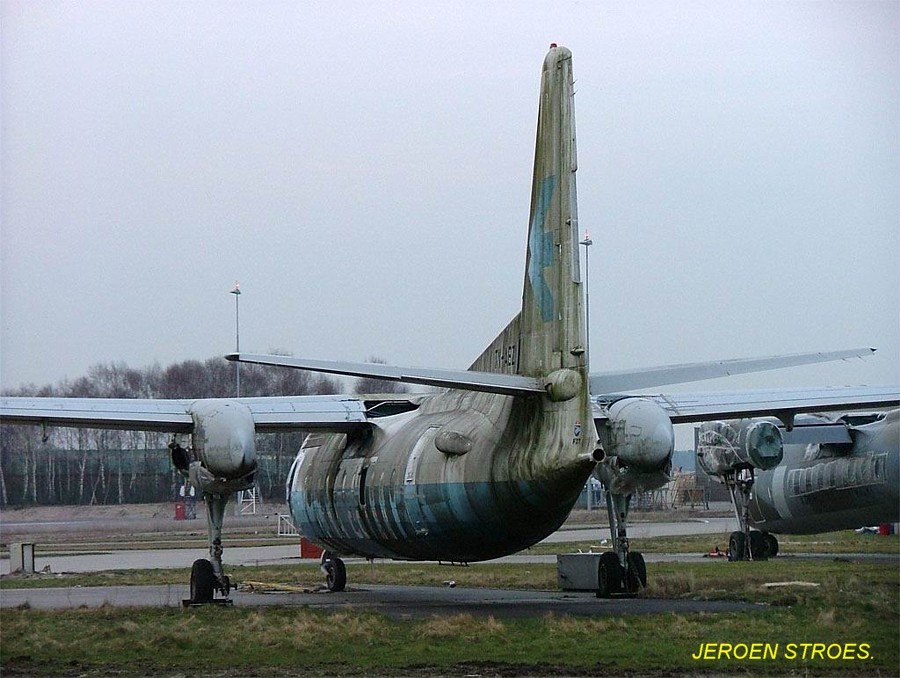 TN-ABZ stored at EHWO.
Air New Zealand uses F27, msn 10190 as a towtrainer.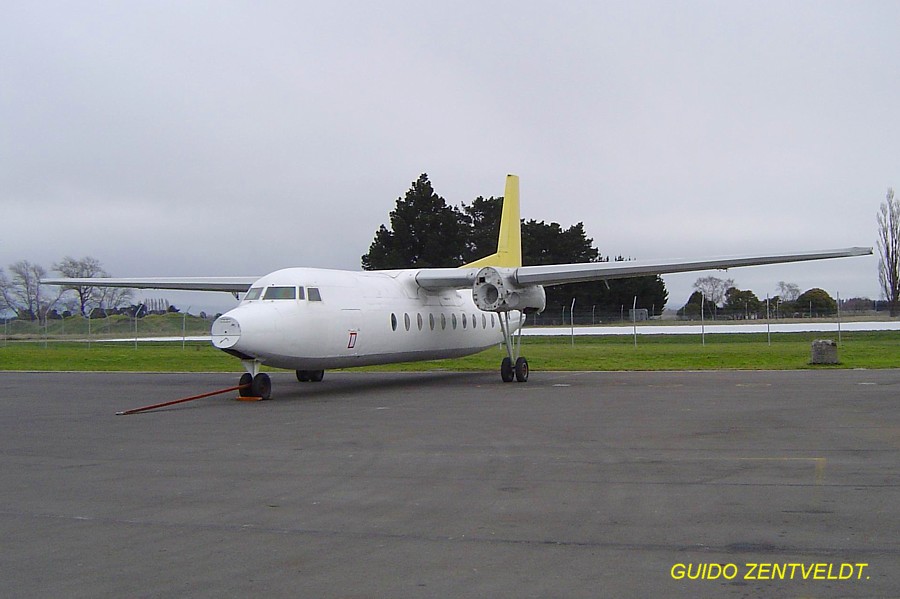 AIR NEW ZEALAND TECHNICAL COLLEGE.
The groundschool of Air New Zealand has two F27`s for practice.
ZK-BXI and ZK-BXH are used to train future aircraft engineers.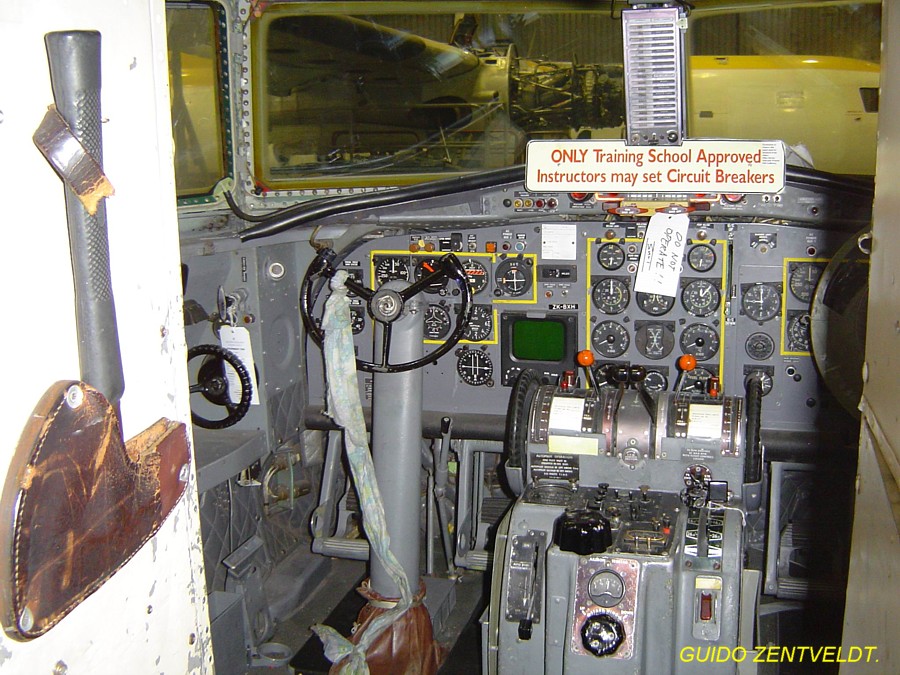 ZK-BXH.
Two fuselage sections are located in Venlo, Holland, at Strategic Design.
Fuselage of 10269, fake registered as G-HOST, as a firetrainer at EHRD.
Picture on the left taken May 2005.
Fuselage of 10245, ex Air Nordic SE-KZD, MSN 10245 is located in Oudehaske, The Netherlands.
It is used for instructions at RICAS.
Fuselage of 10364, ex Airwork ZK-NAN, retired 2005 at Woodbourne AFB, New Zealand.
This F27, s/n 10199 can be found in Montevideo, Uruguay.
It carries the registration CX-BHV, used by Pluna Airlines but still has the livery of the Air Force.
Peruvian Air Force Fairchild FH227, s/n 27502 seen stored/ wfu at Lima Airport Peru.
Nose section of the last build F27 is preserved at the South Canterbury Aviation Heritage Center.
Aircraft involved was serial 10692 and carried the registration VT-NED before beeing broken up in 2007.